Certainly, there is no place like HOME!
Whether it is in a big house in Barbados or a small comfy space in the middle of the city.
Whether it is in a six-bedroom flat or a cozy one-room apartment
A home is a place where we always want to go back to.
A place we rest after a long day at work and a space to find comfort after long travels around the world.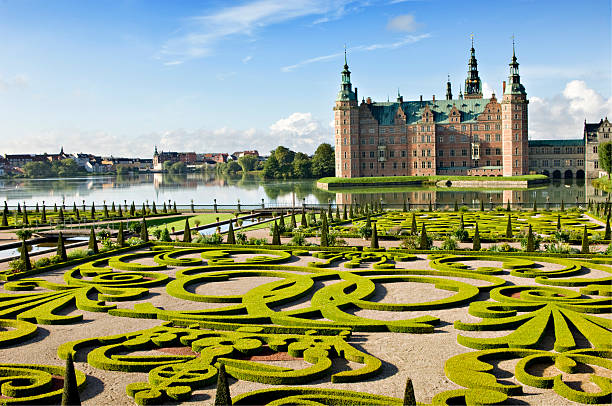 For some people, the idea of home is beyond just having a place to rest and eat- for them, home can be anything from a 227-story skyscraper in Mumbai to a castle with 56 bedrooms!
Let's take a look at the most expensive homes in the world right now.
Our picks are not only expensive, but each has a unique feature.
You don't want to miss any of them!
Perhaps you'll get ideas for your own dream home from our list of the most expensive houses.
Number one would definitely wow you!
Here is the full list of the 25 most expensive houses in the world in 2022, including;
Image
Estimated value
Owner
Location
Architect(s)
Space
Unique features
Starting from 25 to 1, let's save the best for the last!
25. Silicon Valley Mansion
It's owned by Yuri Milner, one of the world's most influential information technology investors.
This expensive house with 25,000-square feet, 111-acre Silicon Valley mansion is estimated to be close to $100 Million.
Located in Los Altos Hills, California, and designed by Bill Hablinski, with interiors by David Desmond and Landscape by Thomas Klope.
The north wing, which includes a spa, is built for large-scale events, wine cellar, ballroom, formal dining room, and a home theater, while the south wing has bedroom suites and family rooms.
The master room has a fireplace with a dazzling environment, and there's an eye-catching hanging light in the living room.
Its indoor and outdoor pools are a sight to behold!
24. The Fleur de Lys Mansion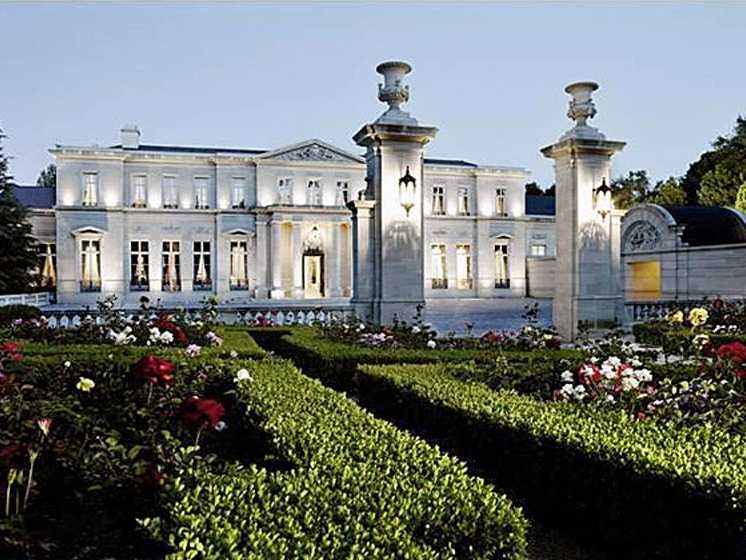 Designed by Richardson Robertson III, this mansion is one of the most expensive houses globally, with 35,046 square feet situated on five acres of land in Holmby Hills, Los Angeles, California.
The house has 12 bedrooms and 15 bathrooms designed exquisitely.
The original owners were David I. Saperstein and his wife, Suzanne.
Upon their divorce in 2004, three years after the house was finished, she received the property and put it in the market.
According to Los Angeles Times, it was sold in 2014 for $102 Million as the most expensive property ever sold in Los Angeles Country at the time!
23. Baroque Palace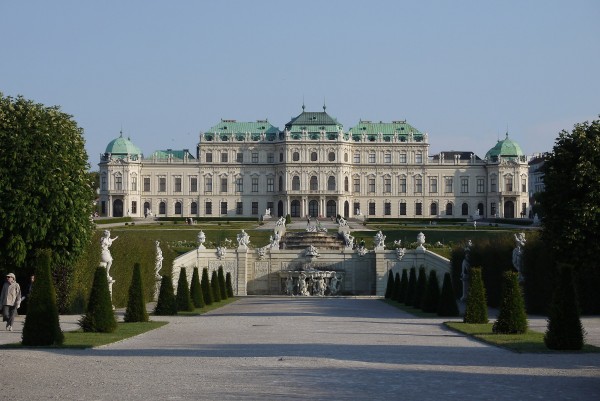 Yes! A palace in Rublyovka, Russia, is one of the most blinged-out properties in the world. It is owned by Love Property, with an estimated $109 million, making it one of the most expensive houses.
The architect Christopher Wren, one of the most acclaimed English architects in history, was responsible for the genesis of the English Baroque style.
This wonderful palace with nine (9) bedrooms and two (2) swimming pools is in baroque art and has a strong sense of luxury.
The hall is beautiful and gives you ancient traditional vibes. Fine antiques are in every room, with each room designed to portray royalty.
22. Xanadu 2.0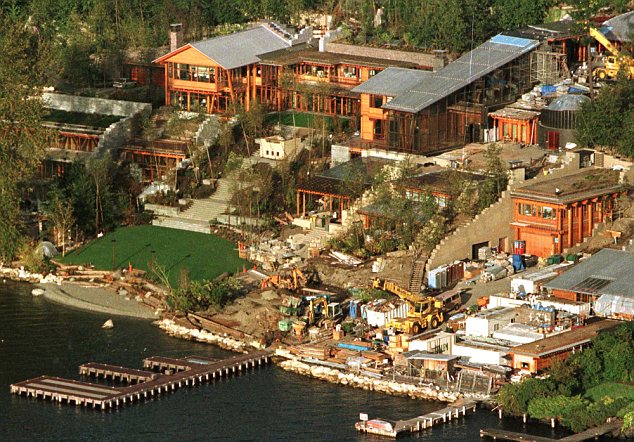 With a net worth of $127.8 Billion USD, Bill Gates is one of the richest men in the world.
It shouldn't be surprising that he has an insanely expensive house.
He named the house "Xanadu 2.0" after the fictional home of Charles Foster Kane, the title character of "Citizen Kane ". At 66,000 square feet, the home is absolutely magnificent and brimming with high-tech features—the million mega-mansion valued at $125 Million USD and located in Washington, USA.
The design is credited to Bohlin Cywinski Jackson. His mansion is regarded as one of the most technologically advanced homes globally.
According to public sources, it has 7 bedrooms.
Guests can monitor the climate and lighting in their rooms using a high-tech sensor system, which is totally amazing!
Up to 200 people can be accommodated in a large reception hall.
This house is one of the most expensive houses in the world for a reason…a good one!
21. 7 Upper Phillimore Gardens
$128 Million!!!
Yep! You heard that right!
This expensive mansion, one of the most expensive houses in the world with 10 bedrooms in Central London, once used to be a school.
Now it belongs to Olena Pinchuk, the daughter of Leonid Kuchma, Ukraine's second president.
The house has an underground pool, gym, sauna, and movie theater.
It is filled with luxurious works of art and covered with expensive marble and gold.
The house is located in Kensington, London, UK, and it was designed by Grey Wornum.
The house is a good example of restrained excellence appreciated at the time. The size is 4,520 square feet and is worth $128 whopping Million USD.
20. Blossom Estate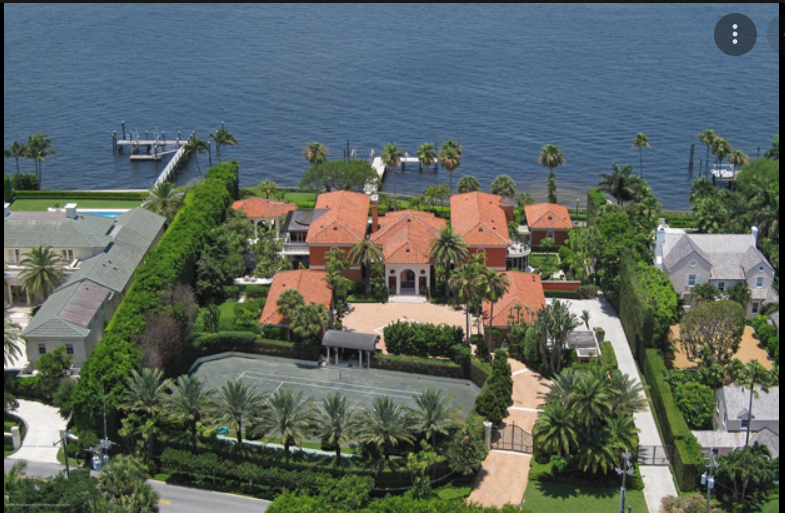 Home to billionaire hedge-fund manager Ken Griffin with a $25.5 Billion net worth.
He founded and runs Citadel, a Chicago based hedge fund firm that manages roughly $39 billion in assets, valued at $130 Million USD, this one-of-a-kind beauty is one of the most expensive houses in the world.
The interior and exterior decorations would leave you speechless.
The Blossom Estate is located in Florida, USA. A span of 27,000 square feet, this 17-acre property has rooms, bathrooms, kitchens, a library, and dining halls, and the floors, terrace, door, and roof are a great combination of pure nature and art.
The architect who designed the estate is George Lainhart. There you have it! The Blossom Estate!
19. The Hala Ranch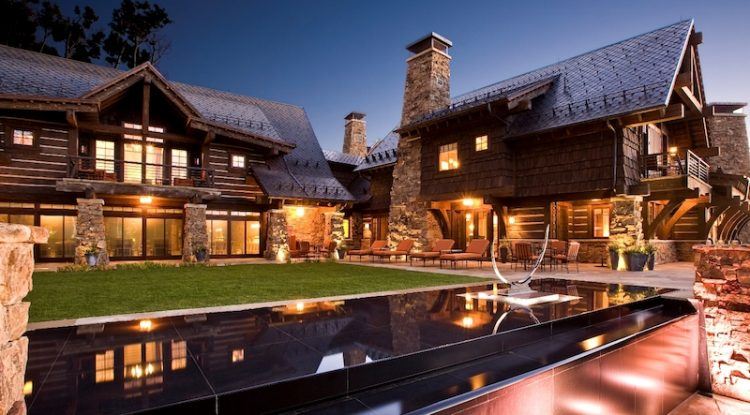 The hala ranch is larger than the white house, with 56,000 square feet of living space.
"Hala is the Arabic word for "welcome", sold by Bandar bin Sultan, a Saudi Prince who was a former ambassador to the U.S. built the massive ski chalet in 1991 to hedge fund manager John Paulson, the 95-acre estate in Aspen.
Colorado was listed for $135 Million USD but the manager purchased it for $49 million.
The ranch is equipped with a garage, car wash, gas pumps, a commercial kitchen that can prepare hundreds of meals a day, a hot tub, exercise room, tennis court, steam room..oooh, parlor, and more.
The main house on the property was designed by Hagman Yaw's firm and built by Hansen Construction.
The hala ranch is one of the most beautiful properties in Aspen.
18. Kensington Palace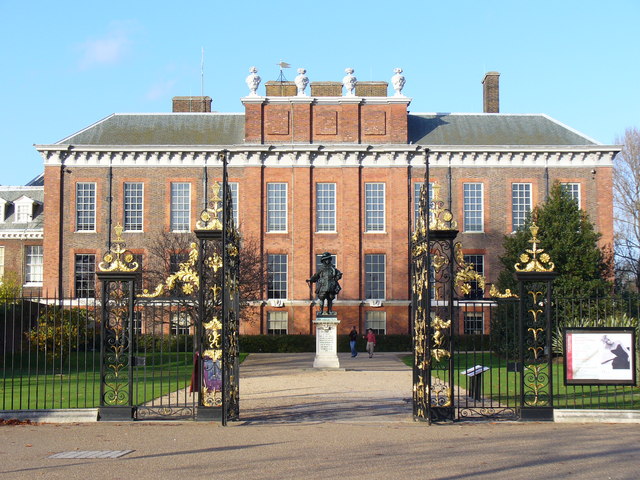 This palace is located on Billionaires Row in London.
It contains a tennis court, a health facility, and an auto museum underground.
The palace is owned by Roman Abramovich, a Russian billionaire and founder of Millhouse LLC, a private investment firm.
He is most likely known in the West as the owner of the English Premier League's Chelsea Football Club.
The palace was completed by Sir George Coppin, and its estimated price is $140 Million USD. It spans 5200 square feet, and its size is 265 acres.
At Kensington in the summer of 1704, Queen Anne, the reigning queen at that time, conceived of a new 'greenhouse' with a terrace where she could grow trees and exotic plants in ceramic pots. The palace is absolutely a wonderful sight to behold.
17. Spelling Manor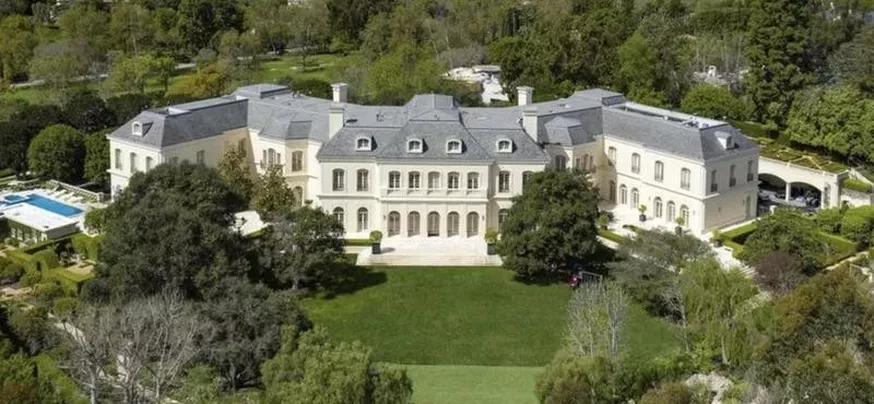 Petra Ecclestone, the Owner of Spelling Manor, is a fashion designer, model, and socialite. The manor is estimated to be at $150 million and is located in Holmby Hills, California.
Spelling Manor covers almost 57,000 square foot area is a home with 123 rooms, 27 bathrooms and, 14 bedrooms.
The estate includes a gym, a pool, bowling room, tennis court, and car parking space.
The one peculiar thing about this mansion is that it has rooms for particular purposes, such as a cutlery storage room and wrapping room.
This mansion is a real definition of fashionable and unique!
16. Seven the Pinnacle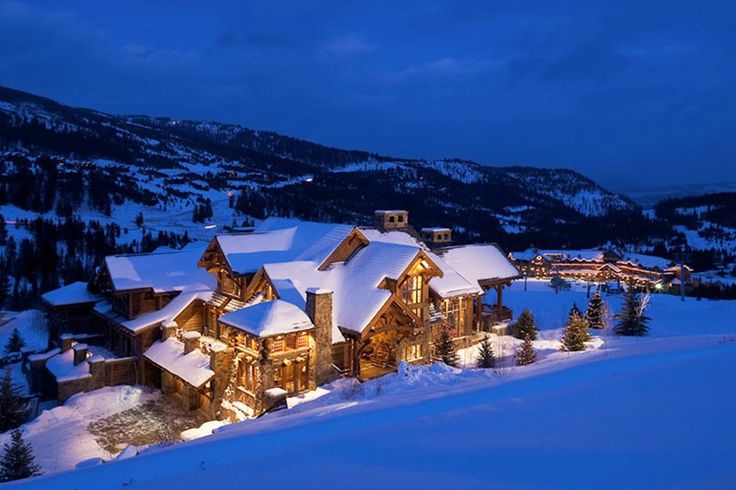 This elegant house with an area of 57,000 square feet is the largest property in the Yellowstone Club (a private ski and golf community for super-rich people).
With a value of $155 million, it is located in Big Sky, Montana, USA, and is owned by Tim Blixseth.
Tim Blixseth is the co-founder of the Yellowstone Club, which is a ski resort for billionaires.
Tall trees surround this house, and the interior would dazzle you.
It has 10 bedrooms, a spa, massage area, pool, gym, and fireplaces.
It has 123 rooms and was designed by Locati Architects. Seven the Pinnacle is a masterpiece.
15. Le Palais Royal
Le Palais Royal, is one of the most expensive houses in the world and is absolutely breathtaking.
The mansion is a work of art; the detailed structure of the edges, textures, colors, tones, and everything in this house represents luxury and sophistication.
It is owned by Robert Pereira, who is the founder of The Middlesex Corporation, one of the largest construction companies in the USA. Le Palais Royal is valued at $159 Million USD and is located in Florida, United States.
The talented architect of this masterpiece is Joseph Leon.
With over 60,000 square feet, this house has 11 bedrooms, 17 bathrooms, a pool, theatre, and garage. Magnifico! (Italian translation of magnificent).
14. Villa Firenze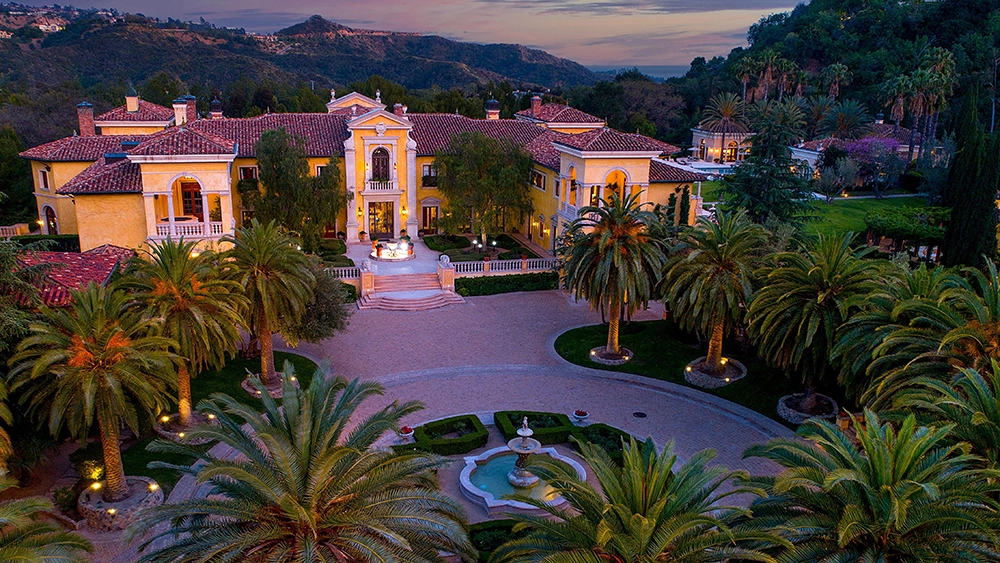 The $160 Million Mansion Villa Firenze is a gigantic estate within Beverly Hills, California, USA.
It is situated on more than 9-acres.
The 20,000 square feet interior is as lavish as its palace-like appearance, with panelled ceilings, expensive chandeliers, beautiful wood-carved furnishings, a craft room, gym, storage area, video game room, bedrooms, and much more.
A fun fact is that it took 5 years to complete the Villa Firenze.
This luxurious house is owned by Tony Nicastro and designed by William Hablinski.
13. Palazzo di Amore
Palazzo di Amore (palace of love) is the work of renowned developer Mohamed Hadid with architecture by Bob Ray Offenhauser, and it was designed by Alberto Pinto.
It is located in Beverly Hills, Los Angeles. Billionaire real estate investor Jeff Greene's massive Palazzo di Amore is valued at $195 Million USD.
It has a living space of 53,000 square feet and covers 25 acres of land. It has a total of 12 bedrooms and 23 bathrooms.
The sprawling Mediterranean-style estate also includes a thriving vineyard producing six types of wine, a bowling alley, a 50 seat private screening room, and a ballroom with a D.J. booth.
The palace of love would be the ideal location for a lavish party.
The property has 27 parking spaces in its garage and can house up to 150 cars.
Palazzo di Amore like other expensive houses, is an amazing sight to behold.
12. The Manalapan Residence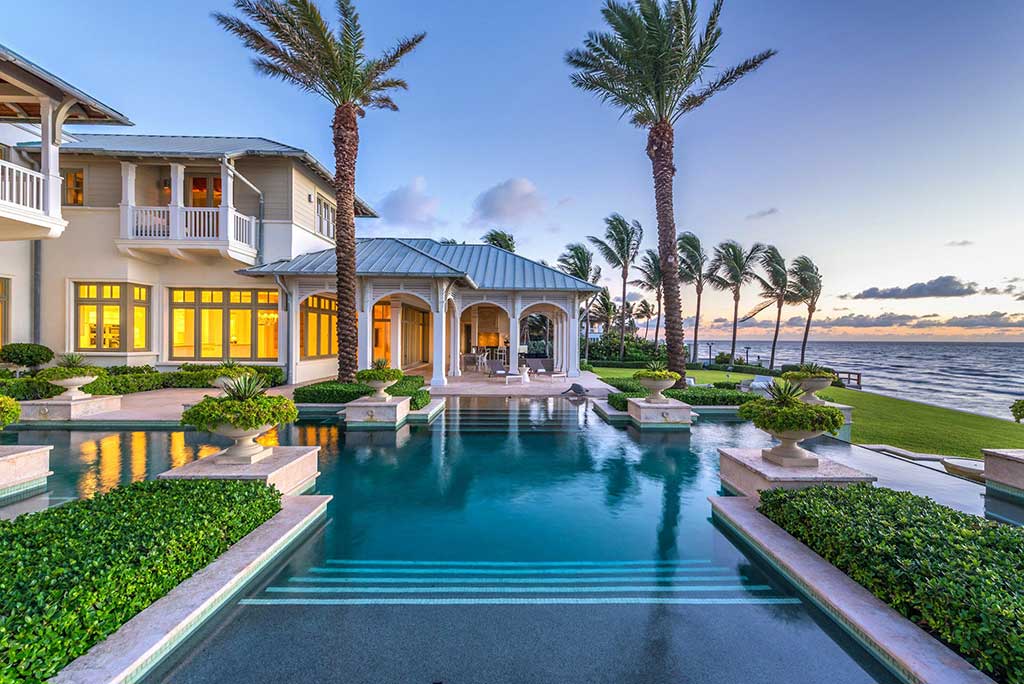 The Manalapan Residence is one of the most expensive houses set on 5.5 acres with 520 feet of direct Atlantic Ocean-to-Intracoastal canal frontage, gloriously marries Old World grandeur and classicism with 21st-century luxuries.
67,270 square feet, 14 bedrooms, 24 bathrooms, 18 car garage, a master bedroom suite, lavish Grand Rotunda room for entertaining, dual water walls, aquarium ceilings and walls, movie theatre, casino and club room with a wet aquarium bar, oceanfront gourmet family kitchen, catering kitchen, outdoor summer kitchen, their offices, 10 wet bars, 2 wine rooms (1 for red, 1 for white), gym are just a few of the major amenities of this 3-story home.
Valued at $195 Million USD and located in the United States.
11. Ellison Estate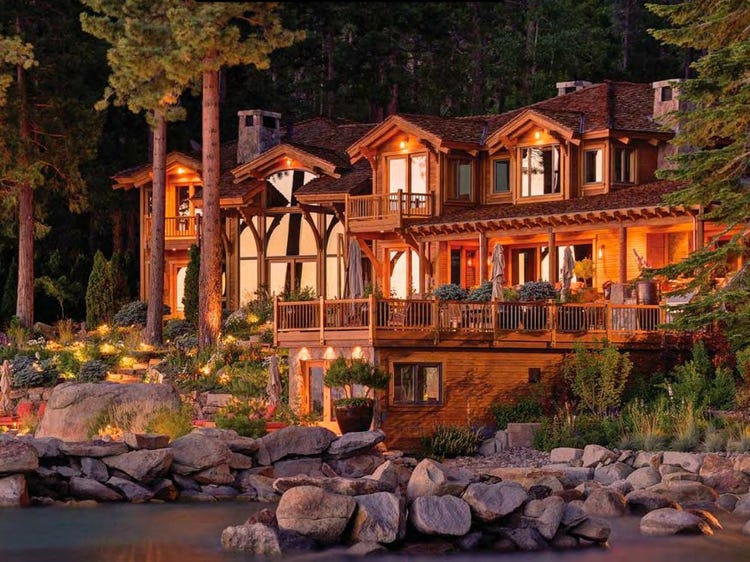 Larry Ellison, the Owner of Ellison Estate is a chairman, chief technology officer and co-founder of software giant Oracle.
The estate cost around $200 million to construct.
The Oracle founder, built his 23-acre Japanese-style estate in 2004 with 10 buildings, a man-made lake, a tea house, a bathhouse, and a koi pond.
The expensive estate is located in Woodside, California, USA and designed by Paul Driscoll, who is also a Zen Buddhist teacher, with a space of 8,000-square-foot main house and 23 acre size.
The entire compound has a very Japanese feel to it. Ellison also had some expensive trees flown in to replant them on the property.
10. Fair field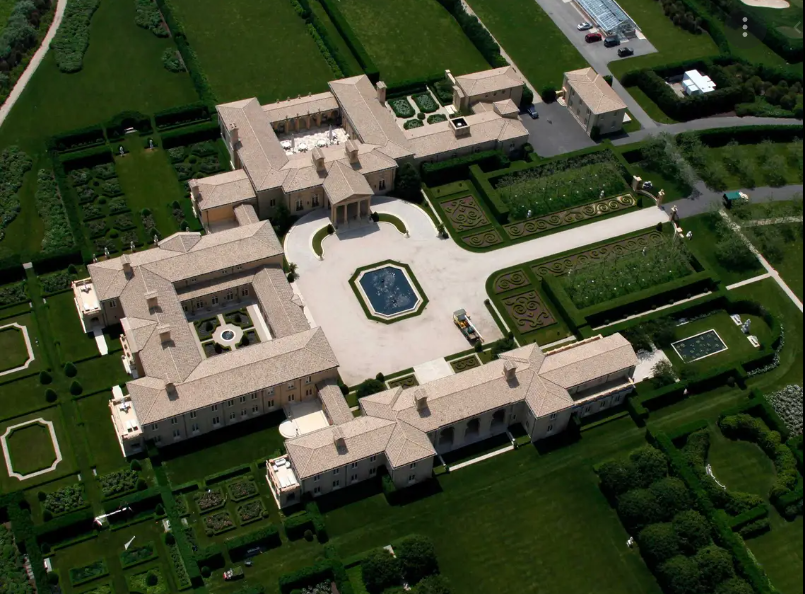 Fair Field, a 63-acre seaside estate in Sagaponack, New York, is estimated to be worth $248.5 million.
It is owned by Ira Rennert, a billionaire investor.
It is one of the largest and most expensive houses in the United States.
Fair Field has 29 bedrooms, 39 bathrooms, a power plant of its own, three swimming pools, a synagogue, two courtyards, an orangery, a home theater, a playhouse, and a garage that can hold up to 100 cars.
It has a dining hall big enough for a royal feast. Perkins and Will designed the expensive home.
9. The 8th Wonder of the World
Located on 924 Bel Air Road, United States, the wonderful home is owned by property developer Bruce Makowsky and, at $250 million, is one of the world's most expensive houses.
The architect is Jorn Utzon. It has 12 bedroom suites, 21 bathrooms, three kitchens, five bars, a 24-seat dining room, 2 wine cellars, and a world-class spa.
This house has one of the most beautiful staircases in the world.
Bruce Makowsky termed it "the most beautiful piece of art in the house".
This house has a candy shop in it with an unbelievable movie theater.
The 8th wonder of the world is one of the most expensive and luxurious houses with spectacular views.
8. La Tour Odéon
A $335 Million Penthouse in Monaco's Tour Odeon is a five-floor penthouse designed by the Monegasque architect Alexandre Giraldi.
It is located in La Rousse/Saint Roman, Monaco, France, and is owned by SCI Odeon, a subsidiary of Groupe Marzocco.
It has a space of 35,673 square feet, 49 floors, and is 560 ft tall.
The building has a health center, multiple swimming pools, an in-house caterer, and a private chauffeur. But even amid such extreme luxury, the penthouse stands out with a slide that descends from the balcony into the infinity pool. Tour Odeon takes luxurious living to dazzling new heights.
7. Villa Les Cedres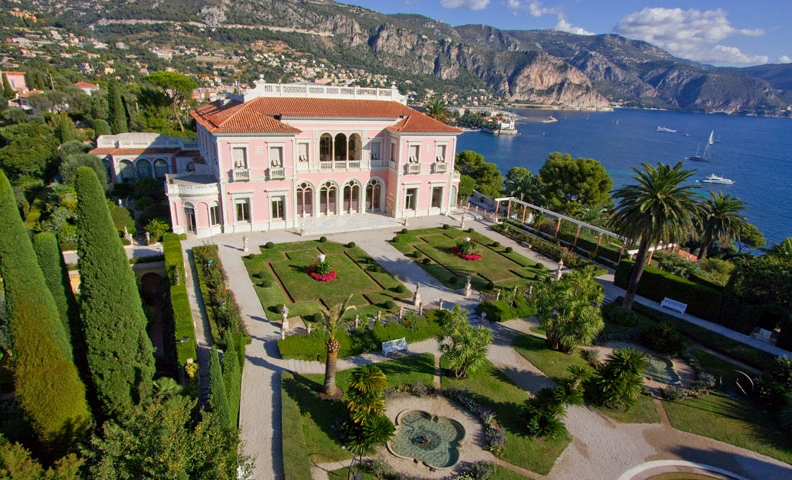 The 18,000 square-foot home with 14 bedrooms is on 35 acres of landscaped gardens. The property located in French Riviera, France, and initially designed by architect Sébastien-Marcel Biasini features an Olympic-sized swimming pool, a spacious stable, and cedar trees that provide the estate's name inspiration.
Crystal chandeliers, gilded woodwork, 19th-century oil paintings, and a wood-paneled library are among the highlights.
Italian beverage company Campari acquired the villa in 2016 through its purchase of Société des Produits Marnier Lapostolle, the parent company of Grand Marnier liqueur, and listed the property after.
Campari's initial listing price was $413 million, but Rinat Akhmetov, Ukraine's richest man, bought the property for $221 Million USD in 2019.
6. Witanhurst Mansion
Witanhurst is the second-largest private residence in London after Buckingham Palace, built on an eleven-acre plot in Highgate, London, United Kingdom.
The home is owned by the family of Russian billionaire Andrey Guryev and designed by Architect George Hubbard.
The mansion comprises 65 rooms, including 25 bedrooms, spread out over 3 floors. The ballroom is one of the largest, measuring 70 feet in length and 20 feet in height.
It has wood floors and walnut wall panels with carved cornices decorated with gold leaf.
The house has a drawing room, study, entrance hall and staircase, classical style bedrooms, the dining room, Chinese room and billiard room among others.
5. The One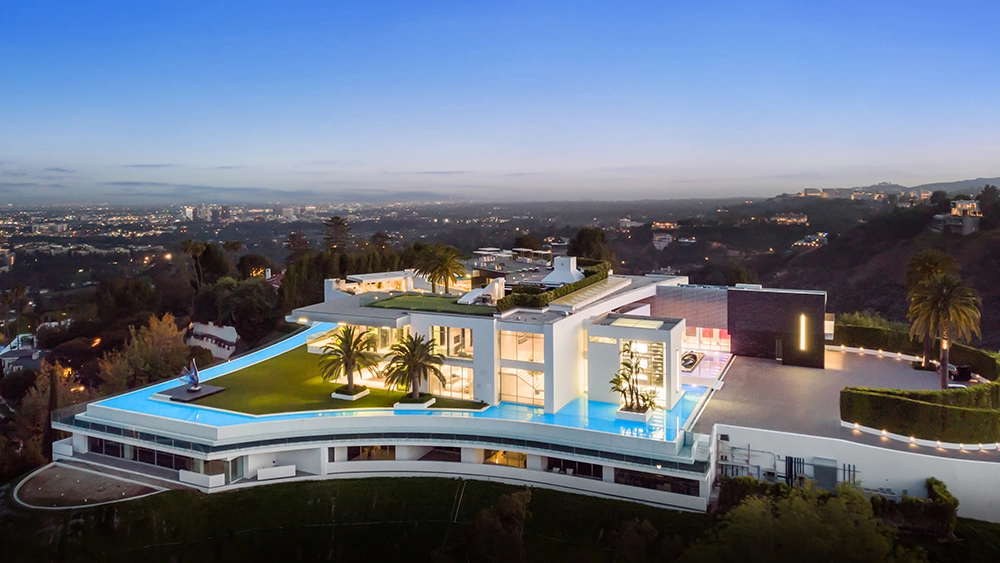 The One in California, United States is a 105,000 square foot $500 Million USD modern masterpiece built by Nile Niami. According to Rayni Williams of Williams & Williams, the $500 million estimate was based on speculation, and $295 million is more reflective of the present market.
The property was sold at auction for $127 million USD to Richard Saghian, the Owner of Fashion Nova.
Nine bedrooms and multiple kitchens in The One, as well as a nightclub, a four-lane bowling alley, a salon, a home gym, a 50-seat theater, a jacuzzi in addition to a swimming pool, are some of the expensive features in The one making it one of the most expensive houses in the world.
4. Villa Leopolda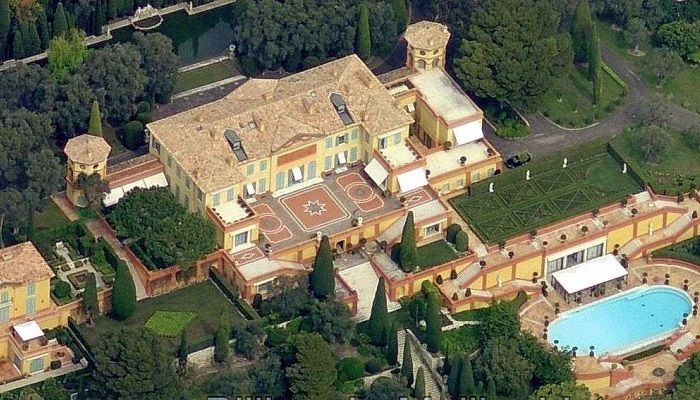 Welcome to Villa Leopolda, one of the most expensive houses in the world located in Villefranche-sur-Mer, France.
It is worth an estimated $750 million, and the French villa has quite the history; it's been a King's gift to his mistress, a military hospital, and the personal estate of a widowed billionaire with 80,000 square feet of space, you can immediately see Villa Leopolda's history by heading inside and taking in all the art, historical architecture, and vintage furniture.
The house today was designed by American architect Ogden Codman, Jr., who's responsible for adding the mansion's gorgeous pool.
The estate, also known as La Leopolda, was designed with everything to meet a billionaire's needs.
The most recent owner of the home is Lily Safra. However, the home's most famous resident is also who it's named after. King Leopold I of Belgium.
He was the one who first bought the land where the historic villa sits and turned it into a lavish vacation home where he could get away from his wife.
From royals to billionaires, Villa Leopolda has surely seen it all.
The waterfront estate is packed with luxurious amenities and perfectly manicured grounds.
3. One Hyde Park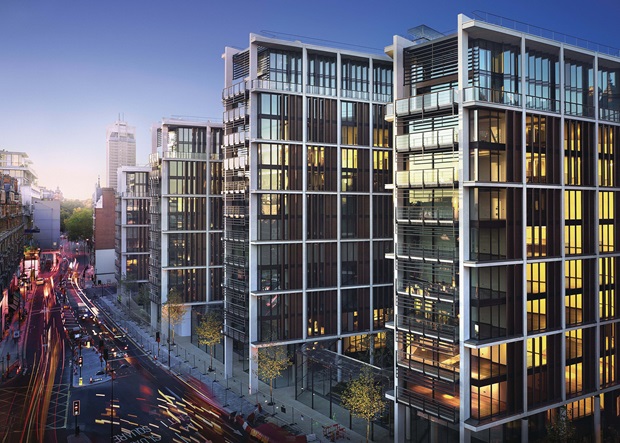 One Hyde park is valued at $1.59 Billion USD making it one of the most expensive billion-dollar houses in the world.
It is located in London, United Kingdom, and is owned by Project Grande (Guernsey) Limited.
The architects who designed this mind blogging property are Richard Rogers and Graham Stirk, and it has a space of 385,000 square feet floor area with 14 Floors.
It consists of 86 apartments and duplexes, four penthouses, and a parking area.
The facilities in Hyde Park are suitable for any occasion, from spas to gyms, to private cinemas, swimming pools, steam rooms, gaming rooms, and a private wine tasting facility.
Hyde Park offers a mix of a modern and vintage look.
2. Antillia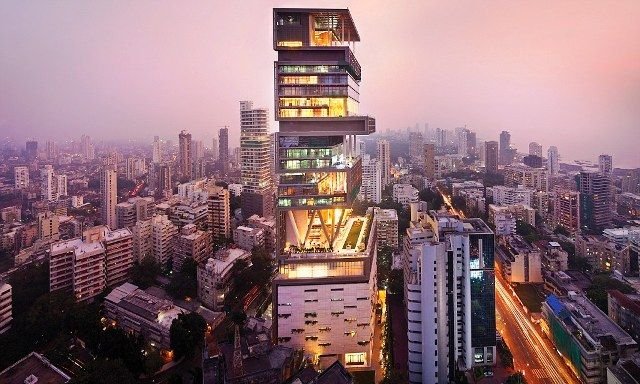 Antilia is the world's second most expensive residential property, second only to Buckingham Palace.
It is also the tallest home in the world, and it is located in the middle of Mumbai, India.
The owner of this billion-dollar mansion is none other than Billionaire Mukesh Ambani, who is the richest man in India with a net worth of $92.7 Billion USD.
The tallest house in the world is nothing short of amazing; this wonderful piece of art cost Ambani a staggering amount of $2.6 Billion dollars!
Perkins and Will is the genius architectural firm that designed the house with a space of 400,000 square feet, and it is 568 feet tall with 27 floors and 10 lifts.
Antilia has three helipads, an 80-seat theater, a spa, a 168-car garage, a ballroom, and terrace gardens and was built to resist earthquakes of up to eight on the Richter scale.
1. Buckingham Palace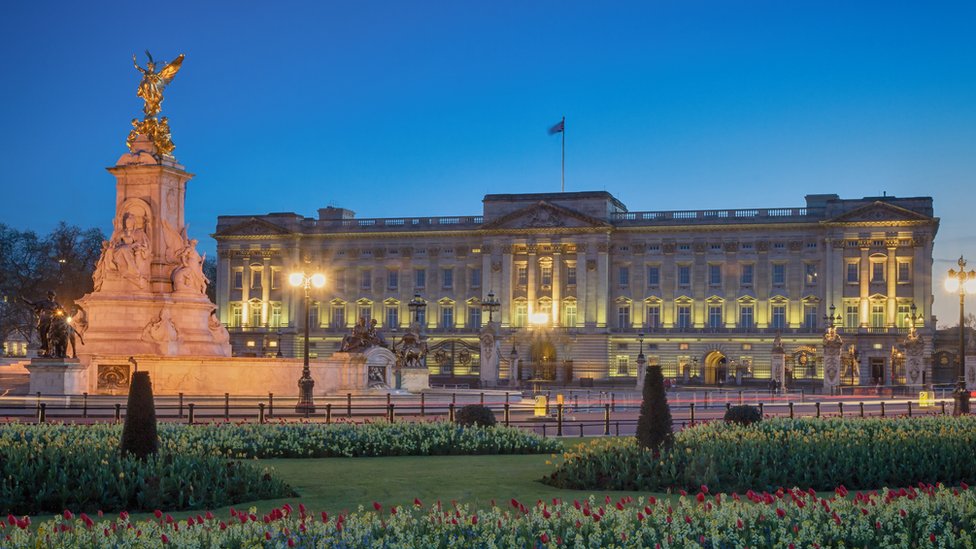 Coming in at number one on the list, Buckingham Palace is the most expensive house in the world today. It is estimated to be worth $4.9 Billion USD.
Buckingham Palace welcomes about 15 million tourists yearly and is a private residence for Queen Elizabeth II. It is located in Westminster, London, United Kingdom, and was owned by King George III (1761).
The architects of the expensive palace include John Nash, William Winde, Edward Blore, Aston Webb, and Thomas Cubitt.
The palace occupies a space of 829,000 square feet, and it has 5 floors.
There are 755 rooms, 188 staff rooms, 52 Royal and guest bedrooms, 92 offices, 78 bathrooms, and 19 staterooms onboard.
Aside from these rooms, the palace has a music room, a throne room, and a ballroom where they celebrate their wins and have lavish parties.
A lot is going on inside the castle's walls, aside from the throne room, a theater, a pool, a post office, a police station, a clinic, as well as a cash machine.
Buckingham Palace is essentially its own spectacular village.
Conclusion
Conclusively, the top 25 most expensive houses in the world that we listed here are fabulously expensive and luxurious, from the silicon valley mansion estimated at $100 million to the most expensive house in the world owned by King George III.
Which one of them would you love to visit? Tell us in the comments section and subscribe to our newsletter for more if you enjoyed this blog post.
Full list of the most expensive houses in the world
Buckingham Palace
Antillia
One Hyde Park
Villa Leopolda
The One
Witanhurst Mansion
Villa Les Cedres
La Tour Odéon
The 8th Wonder of the World
Fair field
Ellison Estate
The Manalapan Residence
Palazzo di Amore
Villa Firenze
Le Palais Royal
Seven the Pinnacle
Spelling Manor
Kensington Palace
The Hala Ranch
Blossom Estate
7 Upper Phillimore Gardens
Xanadu 2.0
Baroque Palace
The Fleur de Lys Mansion
Silicon Valley Mansion