Creating a spa-like bathroom can help you reduce stress after long hours of working.
A soothing atmosphere in your spa-worthy bathroom doesn't only make you feel relaxed and prepare you for the next day, it is a perfect way to provide a hushed retreat that enhances your good health and well-being.
Your bathroom is one place you must use every day. It deserves some calming scent, like a fresh burst of fragrance.
A messy and disorganized bathroom can be a hindrance to this feeling of relaxation for you, which you wouldn't like.
Creating a spa-like bathroom doesn't require a huge undertaking or too much of your time. You can make your bathroom feel extra cozy and inviting with just a little package of luxury within a very short period.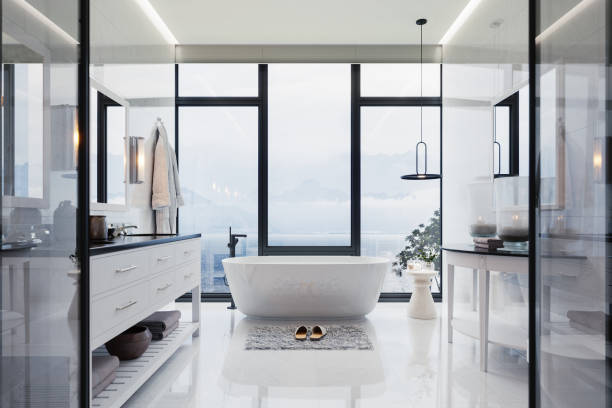 Believe me, coming here is one big step you've taken to achieve that!
I will hold you by hand and walk you through eleven clever ways to give your bathroom a spa-like standard.
Let's get started!
Eleven clever ways to give your bathroom a spa-like standard.
Make it all-white.
Greenery Adornment.
Add some artwork.
Shelving can be used to create heaven.
Consider using gold accents.
Create a Rainfall Shower.
Make Magic With A Light Dimmer.
Shower curtains should be hung.
Hide The essentials.
Install a speaker.
Keep It Clean.
1. Make It all-white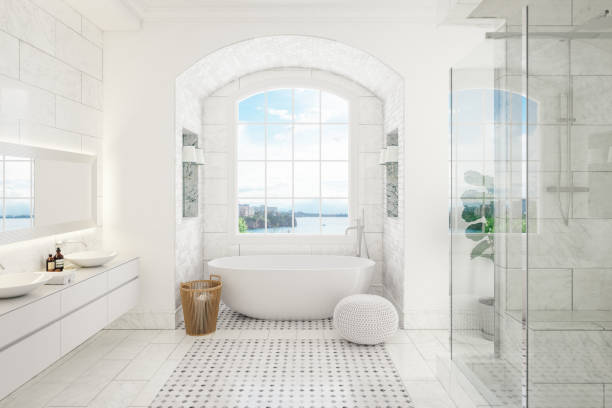 Painting your bathroom walls white or another colour similar to white gives them an extra inviting look when coupled with white tiles and cabinets.
According to Andre Kazimierski, CEO of Improovy, "The colour scheme is the first step in creating a spa-like experience. Spas should emanate cleanliness, brightness, and purity, thus white is the finest choice."
For this reason, if you want to give your bathroom a spa-like aesthetic and make it look attractive, go for white. Even so, let your towels be white.
2. Adorn With Greenery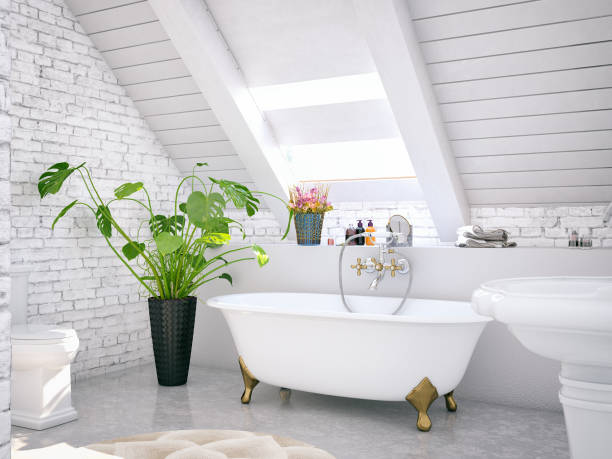 Some greenery, such as eucalyptus, releases a fresh and calming scent while you relax in your bathtub.
While it releases these pleasant scents, it can also add to the beauty of your bathroom as you hang it from the showerhead.
From a huge vase of greenery stems to a little succulent or other plants, greenery can help you transform your bathroom from antiseptic and lifeless to a truly welcome refuge that feels like any other pleasant area in your house!
Read More: 10 Amazing Baby Bathtub Storage Ideas at Home
3. Add Some Artwork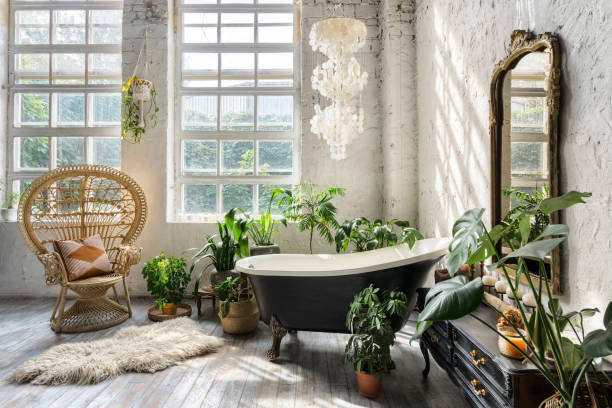 Another way of creating a spa-like bathroom is by adding some artwork.
Seeing calming and charming artwork hung on the wall as you lounge in your bathtub increases your feeling of relaxation.
The gentleness of the large print or gallery wall of your bathroom creates another dynamic look for your spa-worthy bathroom, making it look more welcoming.
Artwork will make your bathroom look more attractive.
Follow this article to know on how to remove slime from your carpet.
4. Shelving can be used to create a Heaven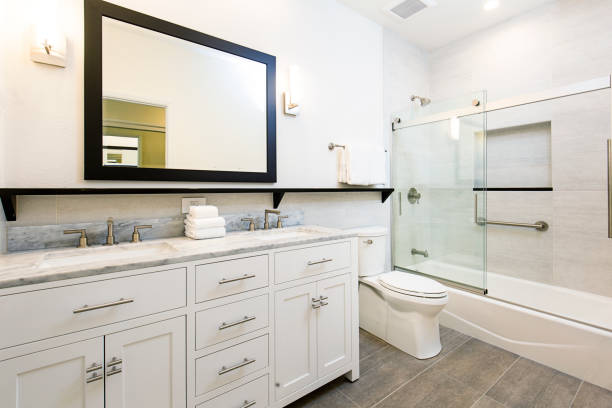 Organizing your bathroom to spa standards with the little space you have can be difficult without a shelf.
The Shelf gives your bathroom a spa-like appearance while providing storage space for your accessories such as toiletries, cotton balls, sponges, vases, candles, and plants.
Adding a few baskets for towels, fancy soaps, and a decorative accent to your shelf can instantly turn your bathroom into a spa.
And the good news about setting up a shelving kit is that it is relatively inexpensive and always easy to install.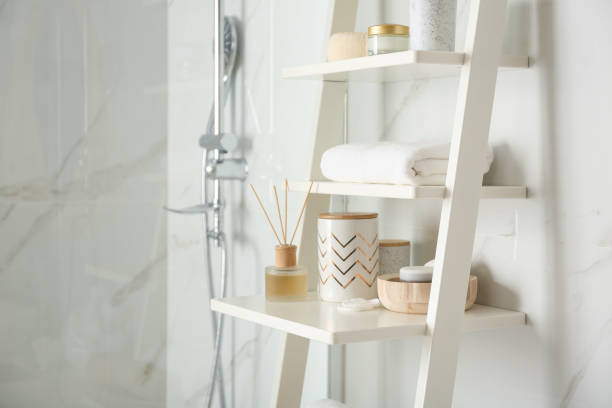 " Beauty take up the Moment You Decide to Be Yourself and The Time to Relax is When You Don't Have Time for It."
5. Go for gold accents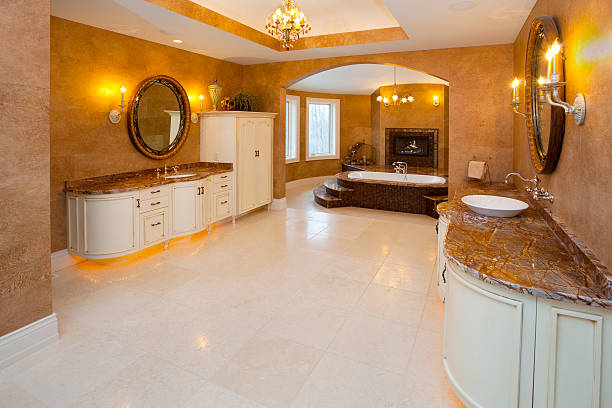 Gleaming, dazzling, and full of sensuality, gold is the definition of luxury in a wet room.
To make your bathroom feel luxurious, Kazimierski recommends using gold accents throughout the bathroom, such as cabinet handles, soap dispensers, mirror frames, towel racks, and so on.
6. Create a Rainfall Shower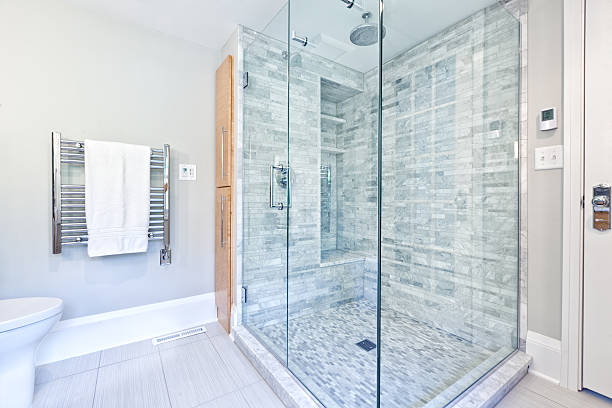 One thing most spa-like bathrooms don't miss is the type of showerhead used in them. Imagine the fall of water on your body like rainfall.
Yea, the feeling is amazing!
Most people missed out on this sensation by using an old-fashioned showerhead.
You can replace your current showerhead with a rainfall version to improve your showering experience. A rainfall showerhead in your bathroom will give it a luxurious and spa-like feel.
7. Make Magic With A Light Dimmer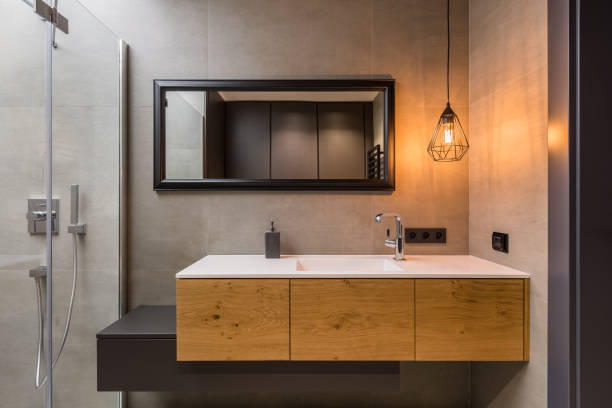 You do not need the same bright light in your vanity for daily cosmetic procedures and shaving in your bathroom.
A dimming light in your bathroom can make it feel more relaxing and create a spa-like feeling than you ever expected.
Consider adding dimmer switches, which may mimic the feeling of gentle candlelight and add a charming touch to your bathroom, or go for a light bulb with a lower wattage.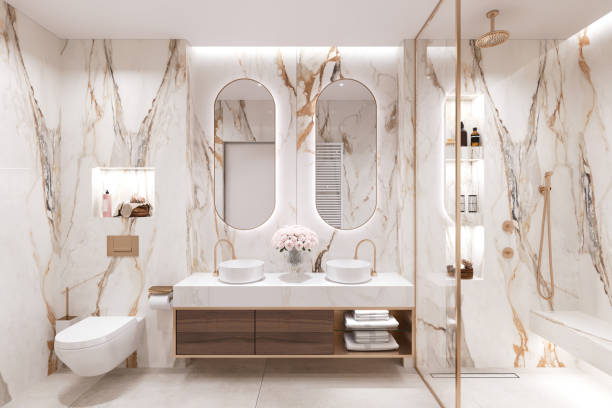 After a long, stressful day at work, a warm welcome into the restroom will be the most productive thing you can do. No matter how busy you are, this will motivate you to unwind with a long bubble bath before returning to your daily routine.
8. Shower curtains should be hung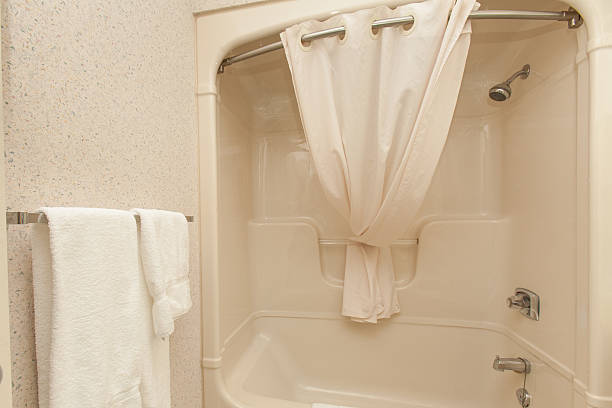 By using light, flowing curtains on your bathroom window, you can create a sense of gentle movement and flow in your spa-worthy bathroom.
In the absence of a window in your bathroom, you can equally swap out your shower curtain to give the same spa-like effect.
The Time to Relax is When You Don't Have Time for It and Live Every split second, Laugh Every Day, Love Beyond Words.
Read More: 10 Stylish Minimalist Plant Bedroom Decorating Ideas
9. Hide The Essentials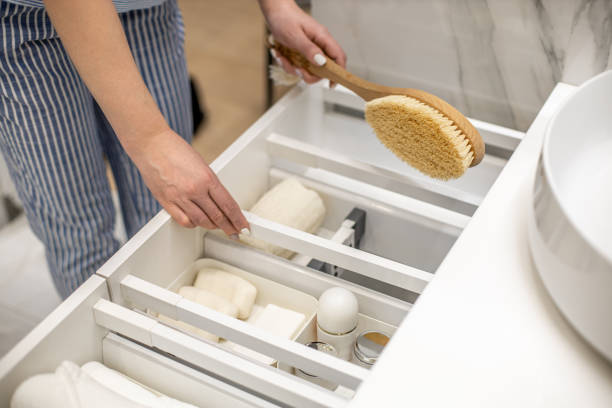 One way of losing the spa-like atmosphere of your bathroom is through the disorganization of your bathroom accessories. Toiletries, toilet rolls, and other essentials like sponges and soap on display can ruin the spa effect of your bathroom.
To avoid this, consider indulging in some closed-off storage to hide away anything that isn't artistically appealing.
Then, you can fill up the open spaces on your shelves with candles, plants, and other decorative items that soothe your spa theme.
10. Install a speaker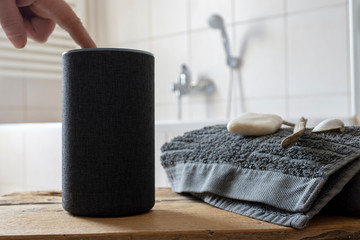 Soft surround sound can make relaxation feel most enjoyable, especially when you lay in your bathtub with warm water and pleasant scents coming from the hung greenery.
The sensation is unparalleled!
Installing a speaker that is safe in a humid location and playing soothing music can add a spa effect to your relaxation atmosphere in your bathroom.
Most Bluetooth speakers are water-resistant, and some even come in more subdued, natural tones that will blend in with your tranquil environment.
11. Keep it Clean
A weekly clean makes it easier to jump in the tub at any time and not worry about any grime that may be lurking. You can easily ruin the spa effect of your bathroom when you fail to keep it clean and shining. Only a clean tub can make relaxation more enjoyable.
According to Statista, the top ranked master bathroom makeover design and functionality elements in the United States in 2018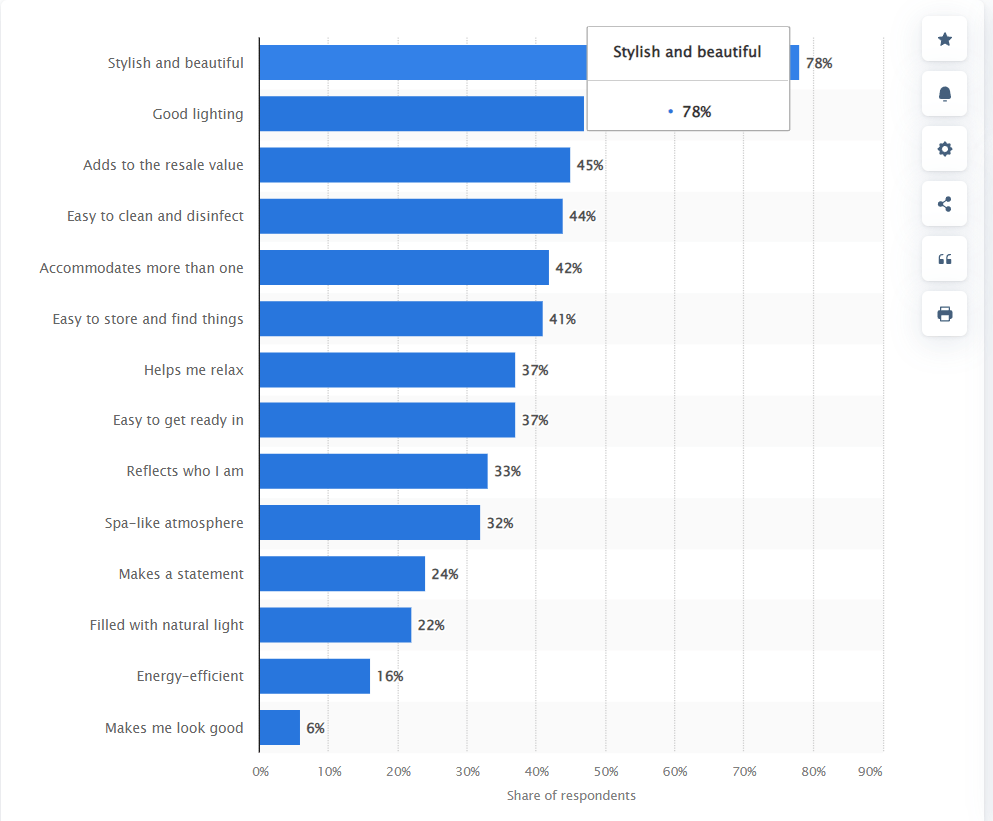 The best leading master restroom remodeling design and functionality features in the United States in 2018 are pictured in this graph. According to the report, 78 percent of participants desired a fashionable, stunning, and spa-like appearance for their refurbished master bathroom.
Conclusion
Finding comfort and getting relaxed in your bathroom shouldn't be a problem after reading through this post.
I hope you find these tips helpful. Please leave us a comment if you have any questions about how to make your bathroom a spa-like experience. Thank you.
Image Credit: istockphoto