Mentioning a pepper soup that helps bring your taste buds alive with its spiciness, Nigerian catfish pepper soup is the perfect soup for that. Not only is this soup delicious, but it is also very nutritious considering the herbs and spices used in making it.
Do not add too much pepper just because you want it spicy—that is a word of advice from my grandmother, in her opinion.
On the other hand, there are better spices and herbs to use to make catfish pepper soup spicy and delicious than too much pepper. But then, this is called a pepper soup; how is it supposed to be spicy if we don't add a lot of pepper? If that is the question on your mind, kindly follow this recipe to the end to know how that will happen.
Now let's start the journey of this total package delicacy.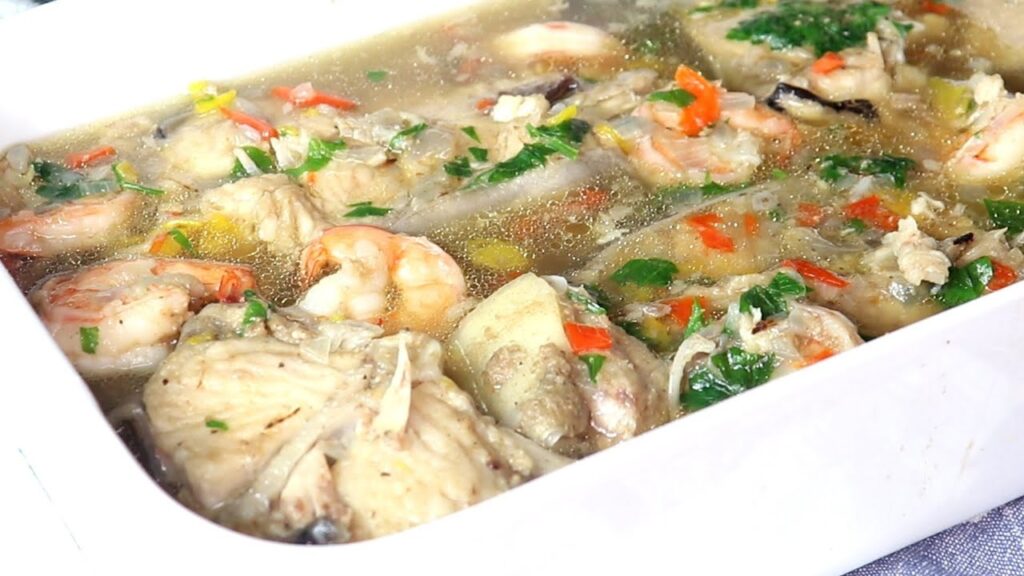 Ingredients
1 kg of catfish
1 teaspoon of Cameron pepper
⅓ tablespoon of nutmeg
½ teaspoon of chopped scotch bonnets pepper
2 teaspoon chopped onions
a teaspoon of vegetable oil
50 gram saint leaf
1 teaspoon of pepper soup spice
1 liter of water
2 bouillon cubes
½ teaspoon of salt.
1. The hidden dirt (step one)
There is hidden dirt on the catfish which many do not know about. The fish lives inside water and has some hidden dirt that makes the fish skin slippery. To get rid of this dirt, a hot but not boiling water is needed to remove the hidden dirt. Cut the catfish into 3 pieces and pour in a litter of hot water. Leave for 5 minutes and wash it in cold water. A whitish dirt will appear on the fish, make sure you wash it off.
2. 15 minutes, and it's done (step two)
Into your pot, add your fish, then your onions, Cameron pepper, scotch bonnets pepper, seasoning, salt, your nutmeg, pepper soup spice and a liter of water then mix it together and cover to cook for 10 minutes.
After 10 minutes, open it. I know the aroma is already making you want to put your spoon in and start eating, but we are not done yet. Remember your scent leaf, make sure you have rinsed it and sparingly put in your cooking goodness and leave for just 5 minutes and your catfish pepper soup is ready.
Now, let it cool for about 3 to 5 minutes before you start eating it, you want to avoid burning yourself right.
How to serve,
You can enjoy your catfish pepper soup as a meal or dessert. You can serve it with white rice, solid pap, bread, cooked or roasted yam, boiled plantains or however you want to enjoy it. Just make sure you have a lot of water with you while you eat because it is a spicy meal that requires a chill juice or chill water.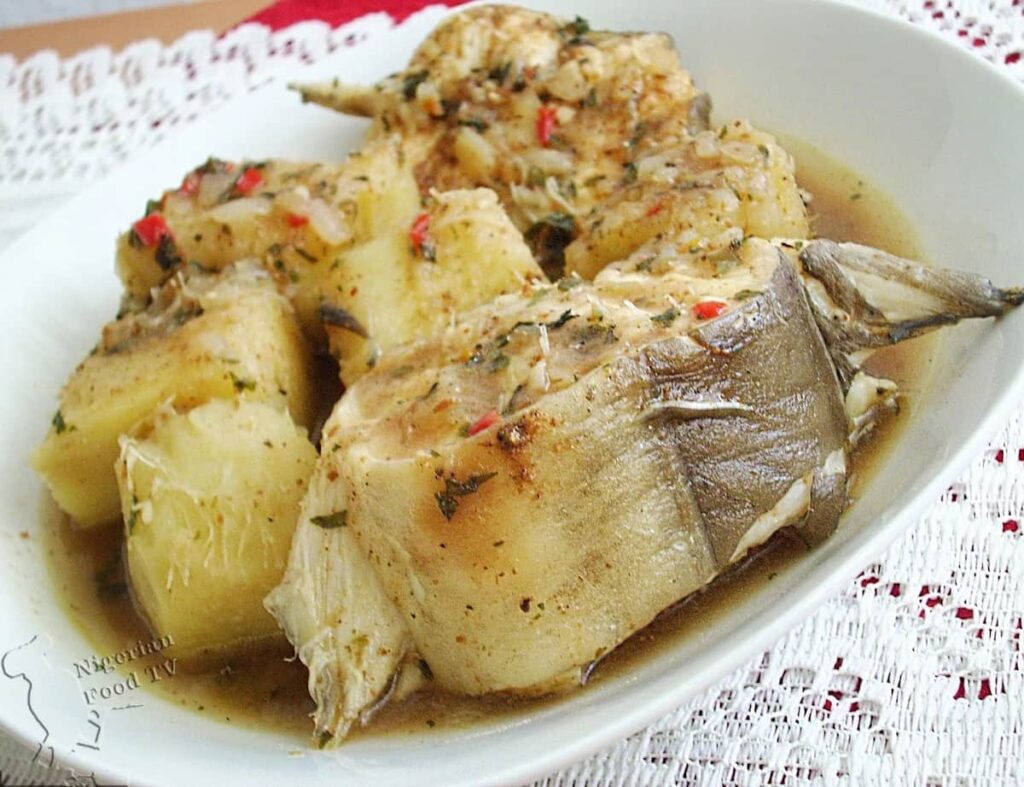 Top Missing Tips
1. Do not wash the fish with boiling water, it might peel off the skin instead of removing the dirt of fish skin
2. Do not add too much pepper, so you can enjoy the taste of the catfish pepper soup
3. Too much of spices will make the fish bitter, minimizing your spice input.
Also Read: Nigerian Beef Stew Mistakes | 9 Flaws People Makes When Making Soup
Conclusion:
Catfish pepper soup is one of the easiest yet delicious soups in Nigeria. It is one of the major menu items in a Nigerian restaurant. This recipe is here for you to enjoy the popular soup in your home without having to step out and also to give your loved ones a change of delicacy. Remember to like, comment and share.
How long does catfish need to be cooked?
Catfish should be cooked for 15 to 20 minutes only Because long cooking of the fish will make it dissolve into the soup.
Does catfish need to be soaked before cooking?
Catfish does not need to be soaked before cooking, even if you are using the dried one and not the fresh. You just have to clean them properly with hot water before using them for soups, and you're good to go.
What happens if you overcook catfish?
It will dissolve into the soup, making it difficult to dish them out of the pot. It will also take away the delicious appearance they would have if they were whole and not scattered throughout the soup.